OUR EXPERTISE IN
Your organisation's data represent a strategic resource. CVA helps you introduce strategies for organising and improving your data, preserving their integrity and ensuring they remain accessible. Our multi-discipline teams – Data management, IT and specific professions – work within an approach based on innovation and continuous development, to guarantee optimum handling of your projects.
Recovering and backing up your data assets, and ensuring their durability
Guided by discipline experts, CVA's teams apply the following solutions in order to recover and modernise your data and their support media:
● Vectorization / digitisation,
● Data transcription,
● Real-time collection, integration and structuring,
● Indexing, standardisation and referencing.
Protecting your data over the long term
Depending on your operational requirements, our teams advise you as regards suitable storage solutions, which may include:
● Physical storage in dedicated, security-protected warehouses;
● Digital storage:Cloud solutions, Dedicated security-protected server, Backup onto long-lasting physical support media (IBM 3590 and 3592 magnetic tape, etc.).
Ensuring optimal use of your data
● Creation and administration of databases
● Data preparation (qualification and standardisation)
● Technical support and applications support
● Process optimisation
Utilising large volumes of data
● Personalised, security-protected data management interfaces.
● Data governance.
● Data quantification and qualification.
● New technological solutions for data:
– Optimising collection and integration
– Storing ever-increasing volumes
– Making the data meaningful: artificial intelligence, Machine Learning, recognition technologies
– Ensuring security and confidentiality: anonymisation and cybersecurity technologies.
Solutions that cover the entire documentation processing chain.
● Physical and digital archiving in the short/medium and long term.
● Storage and management of archives.
● Document indexing and referencing.
● Management of digitization chains.
● Provision of the documentary fund.
● Documentary watch.
● Doc control: management of document flows, definition of procedures, steering.
● Automation of tasks and optimization of existing solutions (proprietary and/or open source solutions).
● Creation of customized Electronic Document Management (EDM) tools.
We guarantee optimal processing of your documents thanks to
● a personalized storage capacity,
● a quality assurance plan,
● a three-way competence of the teams (documentation, business, IT) to ensure the relevance of the processing and to set up the automation of tasks and massive data processing.
● a mastery of data formats and their applications,
● experts in the main document databases and software on the market.
On behalf of major companies, CVA implements teams dedicated to document management in situ or on our premises: supply / sorting / indexing / archiving / digitization of complex files.
ECONOMIC AND TECHNOLOGICAL INTELLIGENCE
Making the information understandable to enable knowledge creation
CVA collects, processes and distributes information to make it useful and pertinent at the right time, for the right person and in the right context in order to obtain a competitive advantage.
● Economic and technological watch / information
● Protection of information assets
● Help in decision-making (financial, sector and technological analysis, decision-related mapping, etc.)
● Influence.
From data, to information, to knowledge sharing
Collecting, organising and large-scale sharing of knowledge, both tacit and explicit, represent a strategic challenge; by overcoming it, a company can transform itself into a "learning organisation".
CVA supports you in valorising and retaining knowledge and know-how, sharing them among in-house personnel, and combining them with modern IT systems to make your processes more efficient.
Tool for capitalising on geotechnical and environmental surveys.
"CVA made it possible for us to implement two applications very quickly: one for managing our geoscience data and all the associated documents, and one for managing interactions with our stakeholders."
Client Testimonial
Solution applied
Web interface and collaborative platform, with a GIS component and associated document management system.
Details
● Definition of the architecture and the environment.
● Design of the template and development of databases.
● Creation of workflows and management rules.
● Development of the interface.
● Go-live / Support / Training
● Specific maintenance and developments tied to changes in the requirements.
Management, harmonisation and processing of geoscience legacy data.
"Thanks to an innovative approach striving for continuous improvement, we were able to increase productivity while staying within the initial budgets."
Benoit, Project Leader
Solution applied
Since 2012, multi-skilled teams – Geosciences, Data Management and IT – have been deployed in our premises. They are supervised by experts in each speciality.
Details
● Loading, harmonisation, quality control and archiving of data (seismic, wells, documents, GIS, geochemistry, reservoir).
● Deployment of "machine learning" algorithms to automate data processing and improve the processes.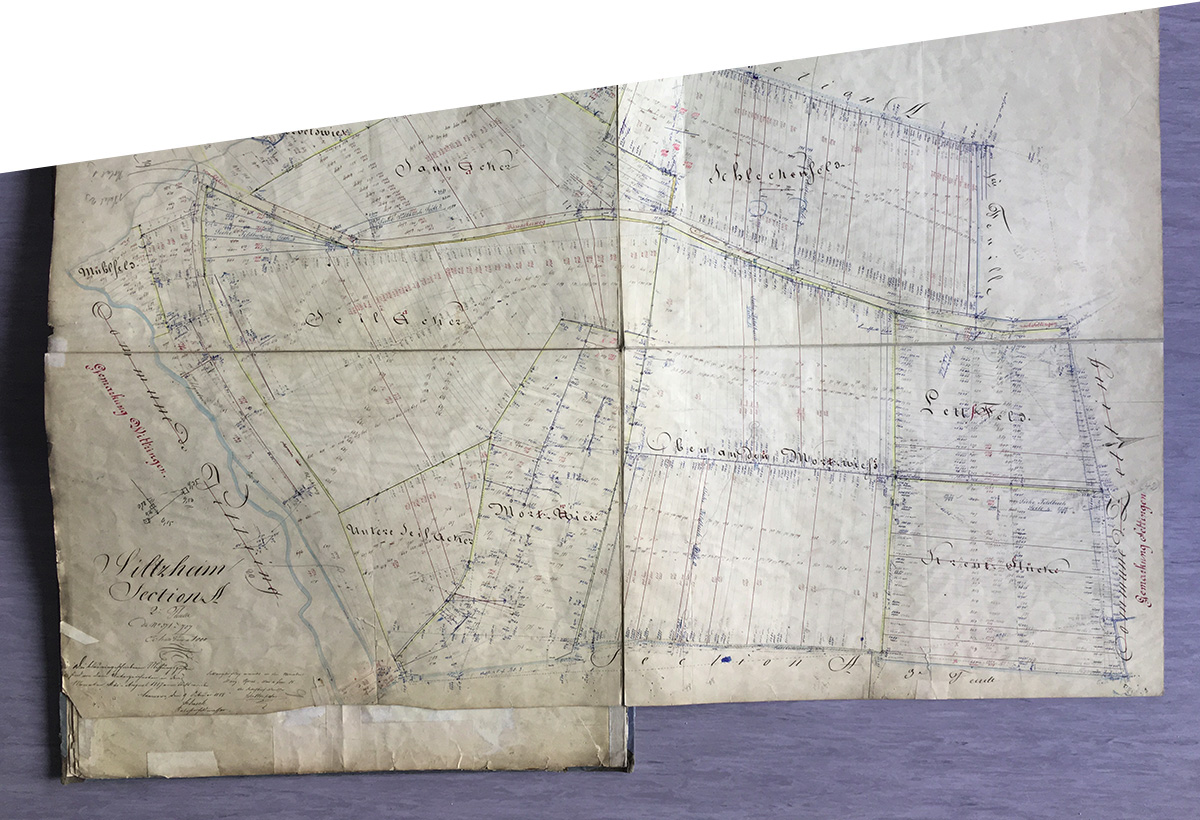 Ensuring quality control in modernising the land registry of the Moselle area (Alsace, France)
"Thanks to the definition of outstanding and rigorous quality control, the "Grand Est" region and its partners are providing users of the public service with land registry documentation of high evidential value."
Marc, Project Leader
Solution applied
Provision of a team (size varying according to data volumes) in our premises, delivering technical assistance.
Details
● Production and execution of an IT programme to identify the volumes and indexing anomalies.
● Manual verification and correction of anomalies.
● Indexing of sketch maps and registers brought into compliance.
Project in mind?
Attentive to your projects, to deliver a personalised, pertinent response.