CVA, 15 years of history and
For more than 15 years the CVA group has been growing and being enriched by encounters, opportunities and an eagerness to keep excelling and reinventing ourselves for our clients.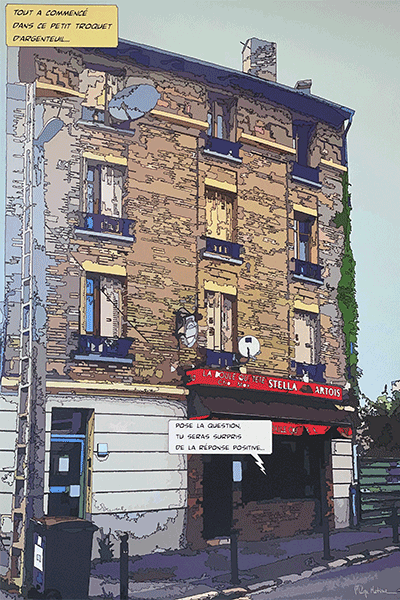 « We've got it! »
It all begins with a discussion in a café: Etienne Cavallucci and Pierre Vinour, the C & V from CVA, have identified a growing need for recruitment and secondment of personnel specialised in oil & gas geosciences.
CV Associés is created to fill this need, with a strong intention to make people central to every project, in priority over any machine or software! CV is also about people and their skills. Finding THE right person from both the technical and the human standpoint.
! Completed by "Associés", it is also the meeting of people who share the same values and ideas. C, V and others!
Initial exchanges are fruitful, and before long other needs emerge, notably in data management.
An engineering company is created, called CVA Engineering, to provide solutions to these enquiries, along with many more today!
An opportunity arises: a merger with the company IPEC, specialised in secondment of personnel in the chemical processes industry. CVA IPEC is born! It's a chance for us to diversify and continue to grow our expertise in temporary work.
In late 2010, some of our consultants are looking to work with us abroad, under international contracts. To enable us to continue supporting them well, we set up CVA International so we could offer them an on-demand solution.
As they had done for geosciences 10 years earlier, C and V spot the potential to bring added value to the field of drilling and well services. In association with Greg Galdiolo, an expert in the field and fellow believer in goodwill and co-construction, the idea is given impetus through CVA Wells.
In association with Christian Seyve, who had decided to create a different kind of training courses based on interaction and stimulating discussion, CVA Academy springs up to unite our network of experts and complement our services. Our specialists are very keen to pass on their knowledge, so we give them the means to showcase their craft, supporting this skills transfer that is crucial for future generations.
Continuing in our supporting approach, we set up an IT team to help our clients create value through computing, placing people at the core of our proposal in association with leading-edge technology!
Beyond the health context, CVA teams are resilient! The Drilling and Well Services team see many activities halted, but reinvents itself and invests effort in offering new services: Drilling fluids and waste management, mud logging, well abandonment, etc.
At CVA we have endeavoured for several years to use the underground expertise to support the environmental transition. 2021 sees the launch of our eartH2 initiative with our partners 45-8 Energy and Avenia, to promote underground hydrogen – natural hydrogen and storage – as a genuine alternative for producing decarbonised energy!