OUR DOMAIN-SPECIFIC OFFER IN
An innovative approach: tight deadlines, controlled costs
Following an evaluation of the main uncertainties, the work methods are optimised in order to curb costs without affecting the quality of the results.
● Efforts are focused on the most important stakes.
● Reliable short-cuts are proposed.
● Studies are conducted within time and budget constraints.
Thanks to our expansive network of experts, we mobilise key profiles swiftly so that within a few days, projects are ready to begin.
A strategy that truly integrates
people, expertise and data
At the heart of our values, technical excellence and an instinct for people enable us to construct teams where talents are in balance and passions are given wings. We create a benevolent work environment, and thereby ensure that projects succeed.
● Team members are drawn from a large pool of professionals with international experience.
● Studies are supervised by experts who define the methodologies in accordance with international standards, monitor production and carry out quality control.
● Experts are accompanied by younger candidates, to ensure that skills are passed on.
● We cover all underground disciplines and all scopes.
Geological land scouting
---
Seismic data processing and interpretation
---
Stratigraphic and structural geology interpretation
---
Log/core analysis
---
Geomodelling
---
Geochemistry and Basin modelling
---
Remote sensing
---
Radiometry
---
Gravimetry and Magnetism
---
Development plan
---
Economics
The data dimension
Knowledge of the subsurface is only possible through access to geophysical, geological and geochemical information that we know how to acquire, process, interpret and integrate to answer the questions at hand.
This integration is possible thanks to:
● An innovative acquisition service developed with our partner INFOGEO,
● CVA's capacity to manage and store large volumes of highly diverse data.
A strict quality process to reduce risks
To reduce the risks tied to project development and obtain reliable results, we tailor the methodology to the client's requirements. We apply a strict quality process throughout the life of the project, involving the experts at every stage from the initial setup to validation of the results. A dedicated project leader coordinates the personnel involved and acts as the interface with the client.
Kick-off meeting to recap the expectations and discuss the proposed methodology.
---
Receipt and examination of the data (QAQC), reformatting and reprocessing if necessary, and construction of a database.
---
Quality monitoring by the experts; organisation of peer assist and peer review.
---
Weekly report by the project leader, and meetings with the client at the end of each task.
---
Organisation of themed workshops with mixed CVA + client personnel teams.
---
Final examination and validation of results by the CVA experts.
---
Closure meeting and client's validation of the results.
---
Feedback form in order to identify where there is scope for progress.
Innovating to expand the frontiers of knowledge and gain in efficiency
When there are no "turnkey" solutions, CVA engages in research and innovation projects in order to develop new and effective solutions.
The challenges of the environmental transition, such as decarbonising the energy mix, are pushing us to develop innovative projects, with a particular focus on hydrogen and energy storage.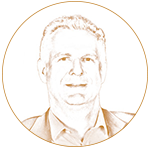 Christophe Rigollet
Christophe is a geologist and holds a PhD from Mines ParisTech (the Paris School of Mines). He has worked by turns for TOTAL, ENGIE, BRGM (France's reference Earth Science institution) and SGS Horizon. He joined CVA Group in 2016 as a Geoscience manager responsible for integrated studies. In parallel, he is the Director of the "GIS Geodenergies" research consortium which focuses on new energies.
OPTIMISED COSTS
Costs are kept under control thanks to a made-to-measure approach, optimised work methods, and discerning selection of equipment and software.

INTERSECTING EXPERTISE
CVA works to integrate complementary expertise, and is at the interface between disciplines to make sure projects run successfully.
Geological modelling of a carbonate formation with a view to storing radioactive waste
To construct a long-lasting storage site, it is essential to characterise the physical, chemical and mechanical properties of the surrounding rock. ANDRA (French national agency for managing radioactive waste) entrusted us with the geological study of caprock carbonate formations for the CIGEO project (Industrial Centre for Geological Disposal). Working from drilling data, the aim was to characterise the faciological variabilities that produce and steer the mechanical heterogeneities. The results of this study will provide the basis for designing the underground infrastructure.
"The question required the well data to be processed from a variety of angles: sedimentology, diagenesis, petrophysics, mechanics… This is where the "integrated study" concept makes sense: stepping out of our comfort zone to ensure smooth, effective links with the other disciplines. We learn as much as we lend!"
Christophe, CVA Geoscience Manager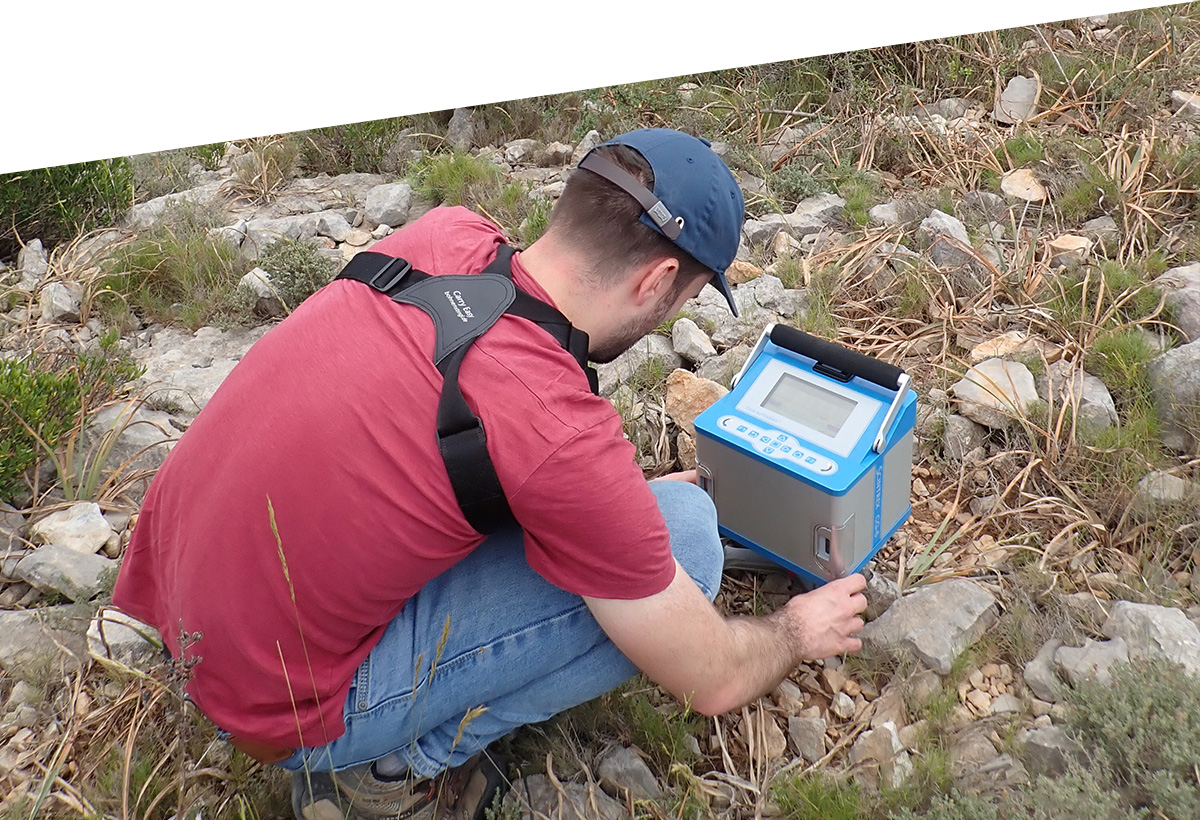 Evaluation of the geological potential for hydrogen storage in a salt cavern
Salt caverns can be used to store large quantities of gas, in volumes of up to 1 million m3. It is essential to characterise the geology of the formations and the properties of the salt in order to validate, and then size, projects of this kind. Faced with an absence of exploration data for projects under way, we are working with INFOGEO to deploy a multi-discipline approach, integrating:
● Geological data relating to the outcrop,
● High-resolution topographic survey (LiDAR),
● Geophysical data, acquired on land or by airborne means (gravimetry, magnetism).
"By combining the geophysical anomaly data and the geomorphological interpretations, we revealed the existence of a previously unknown diapiric salt structure that could have major potential for geological storage!"
Emmanuel, Geophysicist
Project in mind?
Attentive to your projects, to deliver a personalised, pertinent response.