ENGINEERING CONSULTANCY AND PROJECTS
Beginning with the stated requirements, we accompany some or all phases of your projects and studies: from defining the methodology, to design, implementation, performance and project management. We put together multi-discipline project teams, and put the resources in place to produce the deliverables as quickly as required.
With our large network of recognised experts, we offer you the necessary insight and specific know-how to support your projects and take the right decisions. We carry out audits, propose appropriate solutions and help you roll out an operational action plan that serves your strategic needs.
CONSULTING AND ASSISTANCE
As our core business is in identifying skills, we can bring you the profiles that best match the expertise and competencies you need. We recruit candidates on temporary, fixed-term or permanent contracts, and offer "candidate leasing" (wage portage) solutions, in France or abroad, on our premises or yours.
RECRUITMENT AND HUMAN RESOURCES
As experts in recruitment and in human resources, we are at your side to help manage your human capital. We understand and give thought to your technical recruitment needs, and we find the right profiles. We provide a full HR management service – legalisation, logistics, administration (contracts, payroll) – and we can also operate as an outsourced HR service.
As an accredited training centre, we support you in developing skills via our network of expert trainers, all professionals with industrial and/or academic backgrounds. Attentive to your requirements, they can prepare customised teaching materials for any employee profile, or provide mentoring on your projects.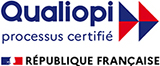 La certification qualité a été délivrée au titre de la catégorie d'action suivante : ACTIONS DE FORMATION
DATA MANAGEMENT & STORAGE
Your organisation's data represent a strategic resource. CVA helps you introduce strategies for organising and improving your data, preserving their integrity and ensuring they remain accessible. Our multi-discipline teams work within an approach based on innovation and continuous development, to guarantee optimum handling of your projects.
Whether you need material logistics for projects, or HR/organisational logistics for specific missions, we are your trusted partner to make sure those missions and projects succeed. To solve your space problems, we offer storage solutions and rent work spaces: offices, laboratories, mobile cabins.
Our expertises
Fully understanding what you need, ensuring your projects' success
As we are always on the lookout for ways to improve our services, we are developing customised service offers
● Multi-physics acquisition and geological mapping
● Integrated geoscience studies
● Remote sensing
DRILLING AND WELL SERVICES
● Drilling fluids and waste management
● Drilling supervision and geological monitoring / Mud logging
● Final well abandonment
DATA AND KNOWLEDGE MANAGEMENT
● Data transcription
● Knowledge Management
PRoject in mind?
Attentive to your projects, to deliver a personalised, pertinent response.